Study
Study outlines how we help employers reduce costs
New research quantified how much savings Quantum Health delivers on medical specialty drugs. Read a high-level summary of the study, outlining how our team provides personalized support and clinical expertise to help every member get the most clinically appropriate, cost-effective care possible.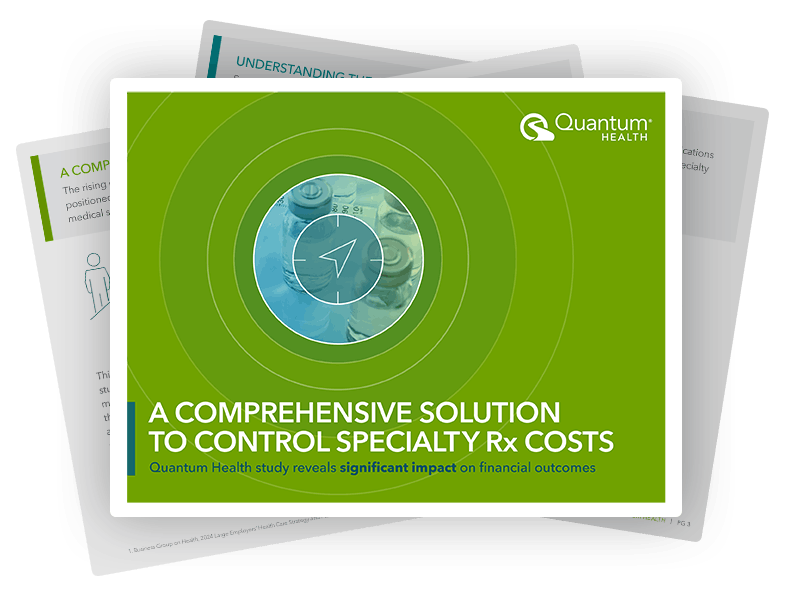 56%
of employers' total drug spend dedicated to specialty medications by 2027¹
$222K
median price of 37 new specialty drugs approved by FDA in 2022²
$2.08
per member, per month (PMPM) savings delivered by Quantum Health³
Stay informed with insights from the front line of healthcare navigation
Navigation Insider® delivers helpful insights and perspectives drawn straight from our Care Coordinators, data analysts and client experience team. Subscribe to stay informed about the latest trends in healthcare.
Subscribe today